Stylish and compact by day, practical and as comfortable as your own bed by night.
Manufactured in Australia using Laminex™ products, our wall beds are suited to your home, apartment, property development, renovation or commercial application.
SmartBed gives you back the space you need, or creates that additional guest room.
Let us work with you to custom build your SmartBed and complementary joinery.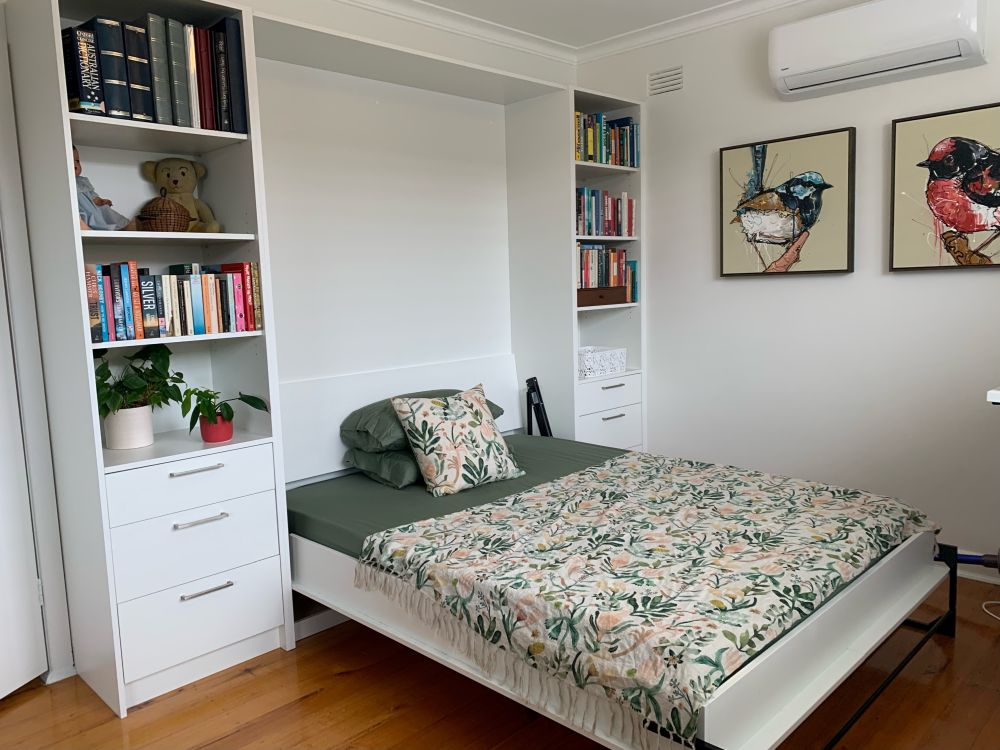 SmartBed's premium design features:
Gas-filled strut, utilising a mechanism made in Germany, with a lifetime guarantee
Made in Melbourne using Laminex 18mm commercial grade laminate
Solid back and mattress box for greater strength and seamless finish
Accommodates Australian standard sized mattresses (we can supply on request)
Powder coated leg avoids floor damage and ensures mattress and linen stay in place, without the need for unsightly velcro straps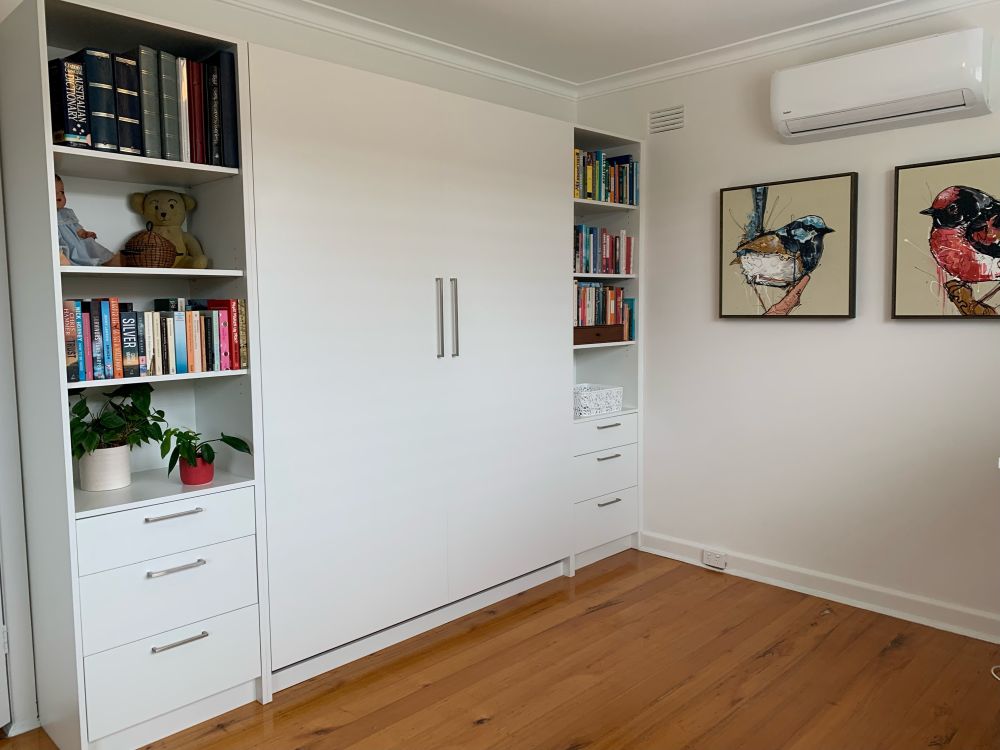 Looking to create additional guest accommodation or simply make the most of your existing? SmartBed is perfect for:



Very impressed with our new wall bed installed by SmartBed. Our visitors now have their own dedicated space and my husband's work space is not compromised. I love that I can fold the bed up fully made, pillows included! The quality of the joinery is second to none. I'm recommending SmartBed to all my friends and family.
WEST VILLAGE HAMPERS
Awesome product. Suited my needs perfectly.
Easy and professional company to deal with.
The bed joinery and construction is of exceptional quality.
Highly recommended.
CRAIG PAUWELS
Simon from Smartbed is a fantastic operator. Designed a perfect solution for our needs and delivered it right on time. Highly recommended.
COLIN MCEOWN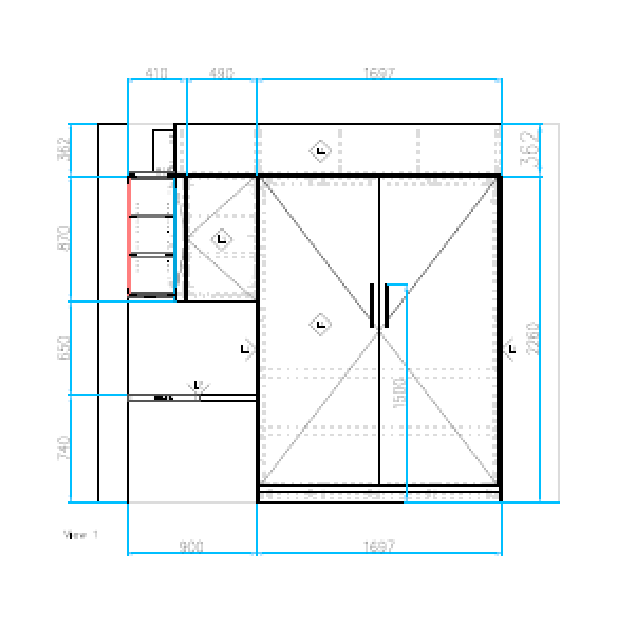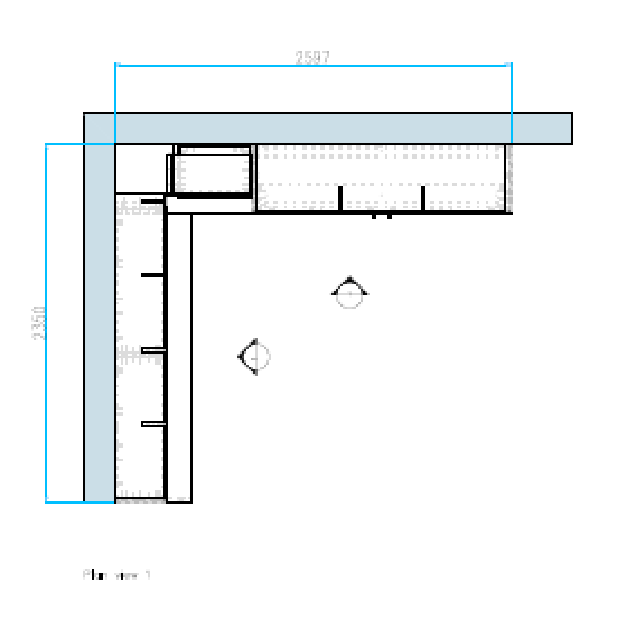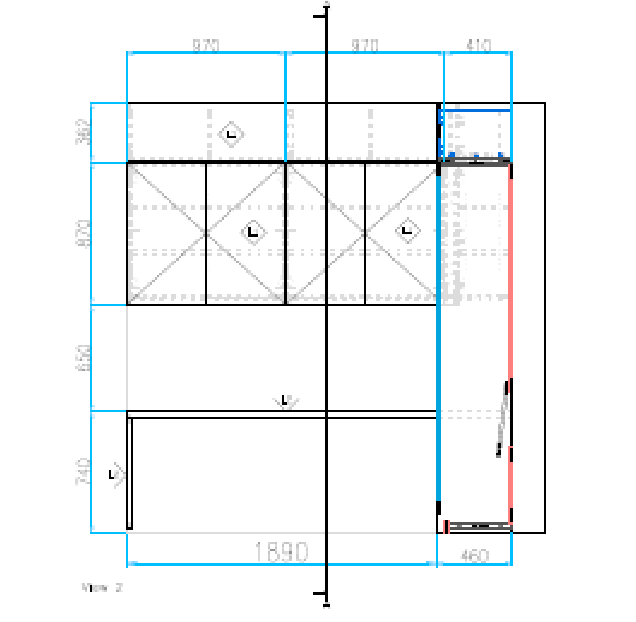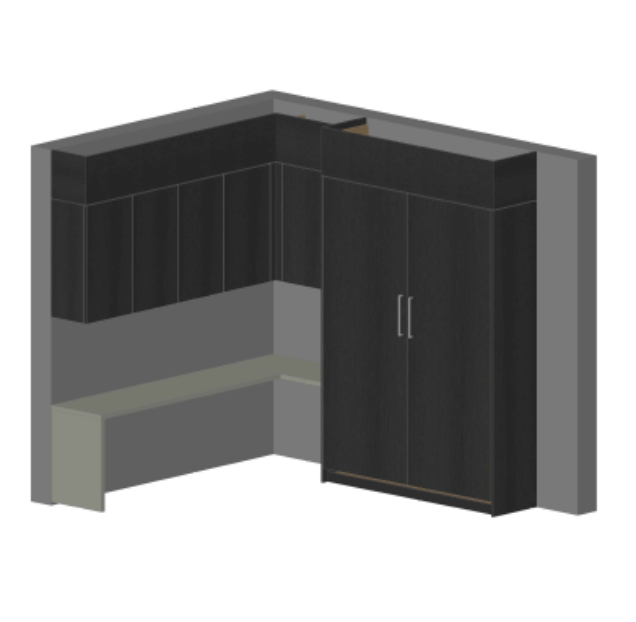 Custom Builds
We can create a custom solution for you, including surrounding shelving, overhead cupboards, mobile pedestals, desks and additional bespoke joinery.
Full Delivery & Installation Service
Our installers are fully trained in technical best practice, safety and customer service. All have police & working with children checks, and insurance.
You can rest assured that when your SmartBed is installed at your home, you are in excellent hands. All installs are guaranteed for 12 months.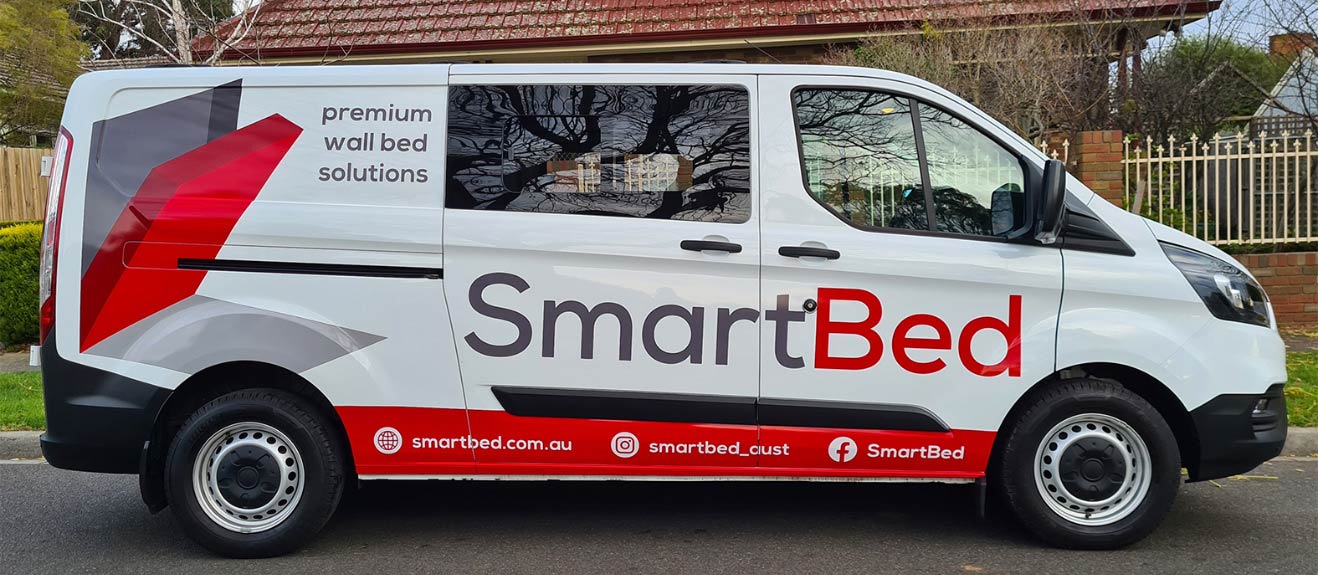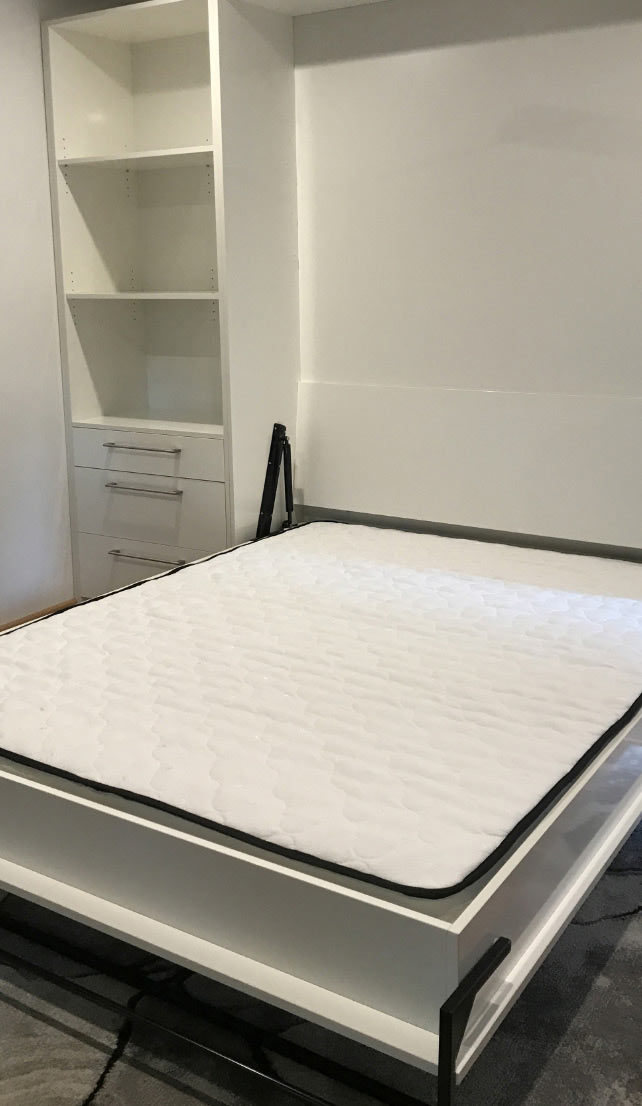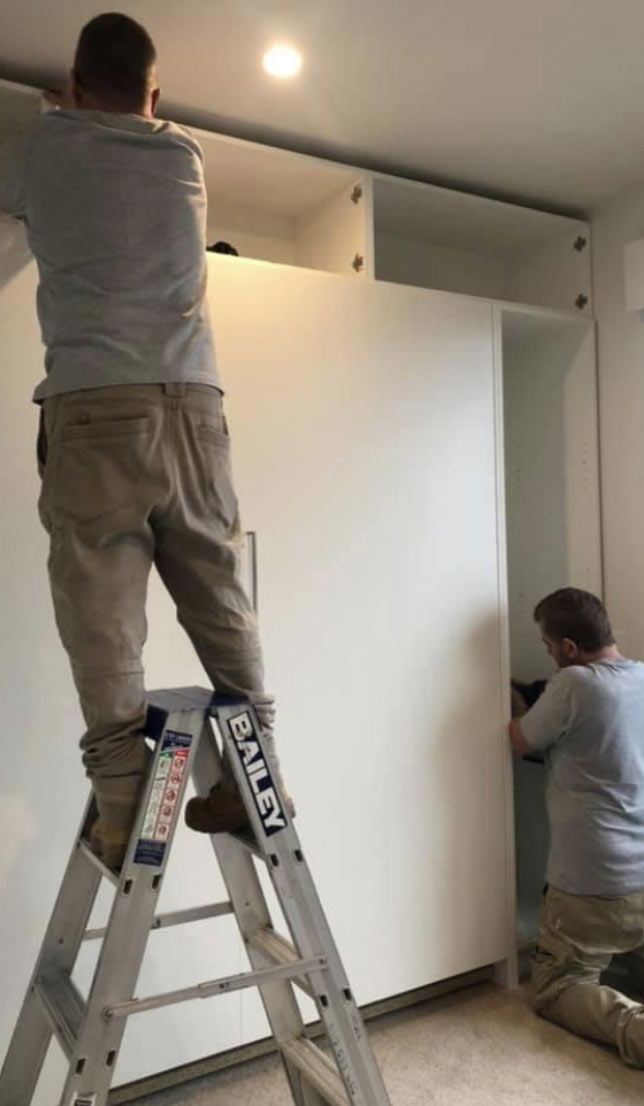 SmartBed range – sizing & space requirements
Our SmartBeds are available in all bed sizes to suit every space.
Complement your SmartBed with modular accessories to support the home office, study or guest room with functional work or storage space.
We have six cupboards in our standard range, which can be modified to suit your requirements.
| | | | |
| --- | --- | --- | --- |
| SIZE | WIDTH | HEIGHT | PROTRUSION IN ROOM WHEN OPEN |
| Single | 1087mm | 2106mm | 2100mm |
| King Single | 1237mm | 2260mm | 2260mm |
| Double | 1547mm | 2100mm | 2100mm |
| Queen | 1697mm | 2260mm | 2260mm |
| King | 1997mm | 2260mm | 2260mm |
Single
Width: 1087mm
Height: 2106mm
Protrusion In Room When Open: 2100mm
King Single
Width: 1237mm
Height: 2260mm
Protrusion In Room When Open: 2260mm
Double
Width: 1547mm
Height: 2100mm
Protrusion In Room When Open: 2100mm
Queen
Width: 1697mm
Height: 2260mm
Protrusion In Room When Open: 2100mm
King
Width: 1997mm
Height: 2260mm
Protrusion In Room When Open: 2260mm
** Horizontal SmartBeds are also available. Contact us if you'd like to hear more.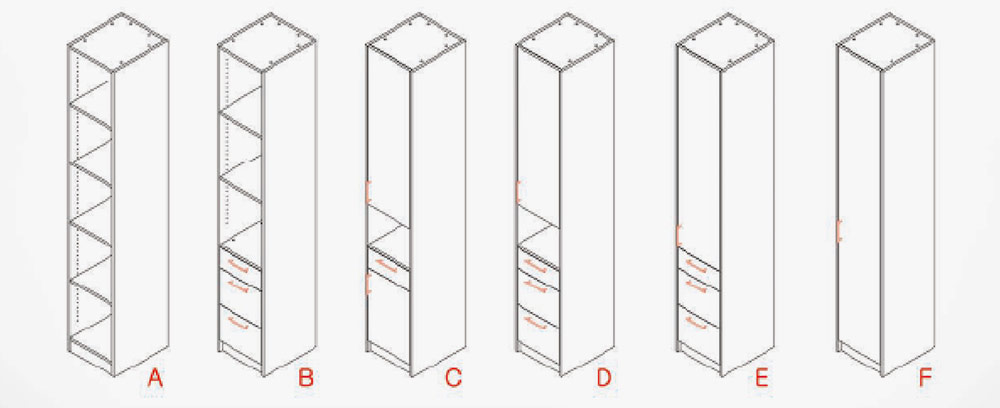 Kate Macdermid
Very happy with my smart bed, I got the mattress as well and it is very comfortable. There were delays due to COVID affecting both parts and labour but delighted with the result.




Sumit Sharma
Great quality and exceptional service was received. Simon and his team are great professionals who deliver a top quality stuff and always go beyond just installing good quality beds and provide their professional advice as well. Well done!





Leonie Chamberlain
Simon from SmartBed is a class act as is the business and product he has developed. We have a tiny 2 bed apartment in St Kilda. Space is at a premium, but we wanted friends and family to want to stay and feel comfortable. I had a high cost/quality mattress I wanted to use in the bed to ensure our guests comfort and Simon was the only wall bed operator I found who could accommodate that request. We now have a second bedroom that is my work from home office during the day (which Simon integrated into the build), storage drawers and shelves and cupboards and of course the bed. When it's not being used as an office or a bedroom it is our dining room… three rooms in one. Simon and SmartBed are the ultimate space makers in apartments. I'd recommend them to anyone!





Pauline Anne Baxter
Fantastic company, friendly adaptable and great workmanship. Simon is one of the easiest and reliable tradesmen I've dealt with. Just like doing business in a country town!





Jeanette Large
Great service, friendly, professional, produced exactly what I needed and wanted. Delighted it provided me with a double bed in a small space as well as much needed extra storage! Couldn't be happier with the outcome and it looks great as well! Fits in perfectly in my apartment.





Emma Vrieze
Incredible quality, value and service! Our new SmartBed and built-in cabinets have totally transformed my workspace / guest bedroom – giving me back so much space and adding much-needed storage. The quality is outstanding and the tailored, built-in design makes it look as though the cabinets/bed unit have always been there. And to top it all off, Simon is one of the nicest people I have ever dealt with. His personal service and attention to detail was A-class. Cannot recommend SmartBed highly enough!